So you think you're a star?
Make your own kind of Christmas music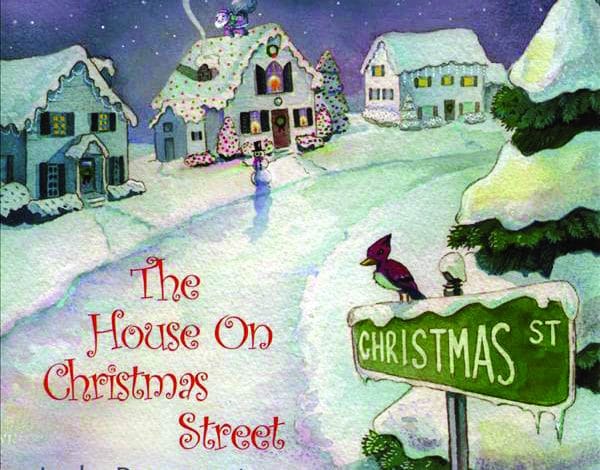 Have you got the music in you? More specifically, have you got the CHRISTMAS music in you? If you've ever dreamed of producing your own CD of Christmas music, wait no longer! Life is too short to sit around and dream. With record companies losing profits every day, now is the time to jump in with both feet and begin your career as an independent recording artist. Especially since there are now so many ways to have your music heard even without the backing of a big record company.
As they say at the Nashville Songwriters Association, "It all begins with a song!"  If you've got a great original Christmas song but just don't know where to begin, here are a few steps you can take to get your music out there.
First thing's first. Unless you are a technical genius do NOT try this at home. Sure, there are a number of good music programs out there for producing music on your computer (Garage Band is an easy one that a lot of people use). But unless you are a real whiz at arranging music and really know your way around a mixing board I wouldn't recommend doing this the first time out. You hear a lot of bands on MySpace who are producing their own music and most of the time you can tell it was something done at home. The way to get the most professional and polished sound is still to record in a real recording studio. I was very, very lucky and found a great recording studio in the phone book. I visited and toured the studio and talked for a long time with the guy who would be producing my CD before we ever agreed to do business. In the past I'd recorded demos at several different studios in various towns where I've lived and I was usually quite intimidated by the producer, which made it difficult to relax and do a good job performing. That's why I talked with this guy for a long time before ever laying down a note. I recorded my first album with him in 1997 and we've now recorded five together and it's been a wonderful, creative collaboration. So make sure you are very comfortable with the people who are going to be recording your work, because, some of the people owning recording studios can be music snobs in disguise who don't appreciate any kind of music but  their own. If they don't put you at ease, keep looking until you find someone who does. If your music is pop-oriented, don't go with a producer who specializes in grunge. Make sure you ask to listen to some of the projects that have been produced at this studio. If you like what you hear and are comfortable with the people, then book your studio time.
Once you are in the studio, the usual process is to record the music tracks first and then do the vocals. If you have a band, be well-rehearsed before you ever enter that studio, because time is money. You're paying for every minute, so you don't want to be working out the kinks once you're there. If you don't have a band, you may want to use studio musicians (your producer can recommend them) and you will have to pay them a session fee. The other option is to do your arrangement with MIDI programming. If you don't know what that is, ask your producer to explain it to you. If you have a great song but are not comfortable arranging all the instruments to go along with it, again, ask your producer if he/she can help and if it will cost extra. If they can't do it, they should be able to recommend someone who can.
Even the best musicians sing flat once in awhile, so don't be hard on yourself if you have to record many takes to get it right. More than likely you will not sing the whole song over and over again. Your producer/engineer will be able to "punch in" and let you fix just the passages where you flubbed a note, went flat or messed up a lyric and is common practice. You may have heard of "one take" musicians who can go in and do it all flawlessly the first time, but I'm willing to bet that most of what you've heard about them is dreamed up by a publicist to make their client look good. Everyone screws up in the studio, so just be patient with yourself and relax. You'll get it right. If you've got a really good producer they'll be able to tell you if you're not singing quite on pitch. Listen to them. Remember, you'll be living with this recording for the rest of your life, so don't settle for less than perfect in your final product.
Once you've got your songs recorded, the next step is to protect them. If you intend to get these songs played on the radio, then join a performance rights organization, like ASCAP, SESAC or BMI, whose job it is to monitor performances of your song, collect your royalties and distribute them to you. You can find out more about these organizations by checking their websites.
According to the law you own the copyright on your songs as soon as you write them. To be safe, you should register them with the U.S. Copyright Office. Save yourself some money by waiting until you get your CDs replicated and packaged, then taking one right off the top and sending it with the proper form to the copyright office and registering it as a collection. All your songs and the recording will then be registered for just one fee. You can get all the information you need about this at www.copyright.gov.
Just because you have a great recording doesn't mean you're done. Packaging the product is important. Get yourself a good graphic artist to design the CD cover and package, write your liner notes and send the CD off to one of the many duplication/replication houses out there. I highly recommend Discmakers at www.discmakers.com. Their prices are fair, include a free bar code and they have in-house graphic artists to help if you can't find one of your own.
While you're waiting the two or three weeks it takes to get your CDs you should be getting a website up and running. Also create a MySpace Music page where you can upload your music and let the world begin hearing it. Make a Facebook fan page as well. It's an arduous process to upload tunes to Facebook, but you don't really need to. Just create a page to tell people about your music and from there provide a link to your MySpace page and website so they can hear the music.
Your website will be the primary place to sell your CDs. Make sure you get a PayPal account so people can purchase the CD right from your site with a credit card. You should also go to www.CDBaby.com, the premiere and best site for indie artists to sell their music. Not only will they sell your CDs, but they can take care of your digital distribution if you want. That means they'll get your music out to i-Tunes, Rhapsody, eMusic and all the other important digital download services. You can also get your music on www.Amazon.com through their Amazon Advantage program. Go to www.AmazonAdvantage.com for more about that.
The last step in this process is publicizing your music. That's a constant job of getting out there, performing it, selling CDs at your performances and searching daily online for the millions of places on the Internet where you can let people know what you have to offer. Start with PlanetChristmas! The entire PlanetChristmas community has been very supportive.
Then look for the many online radio stations that play Christmas music, like PlanetChristmas Radio and Sounds of Christmas. They are always looking for new material and my experience has been they are more likely to listen to your music than a commercial terrestrial station. It's next to impossible to get your song played on a regular radio station, but try anyway. Send your CD addressed to the Music Director and include a short cover letter introducing yourself and explaining why your song is the next big Christmas hit. Follow up about a week later with a phone call. Start with the stations in your local area. If you perform regularly in local venues they are more likely to know you and give you a shot. There are more than 200 US radio stations that play an all-Christmas format during the holidays. It's a job to find them all and get their information, but if you are really determined you will find the time. I don't want to give you false hope, however. It's a one-in-a-million chance that any of these stations will give airplay to your song. That doesn't mean your music isn't good enough, it just means that's the way of radio… they want to play well-known songs by well-known artists. Even with all the publicity I've received online there are still only a handful of stations that play "The House on Christmas Street," and it's been a job just convincing them to play it.
I'm always happy to help other musicians and share the things I've learned in 30 years of being a songwriter and professional musician. If you have any questions or just want to run your ideas by someone in the business, I'm more than happy to lend an ear. Email me at judy@judypancoast.com. Remember, even if you never win a Grammy, at least you'll be happy knowing that you gave your talent and your art a chance and you've made a lot of people happy with your music, too. There's nothing more satisfying than experiencing the joy of someone saying, "I really love your song!"   So go for your dream…and good luck! www.judypancoast.com
www.myspace.com/judypancoast
This article was included in the October 2009 issue of PlanetChristmas Magazine.
By Judy Pancoast